Training Status
A groundbreaking approach to training effectiveness evaluation.
What Is Training Status?
Training Status delivers the big picture view to reveal how your training is really going. Are you training to improve your fitness, working hard enough to make a difference, or doing more harm than good? Training Status is your guide to determining the overall effectiveness of your training and recovery and finding the approach that works best for you.
With Training Status you can instantly see when your combined training efforts are productive, unproductive, and when you are maintaining your current fitness level. The analysis also recognizes when you are peaking, overreaching, recovering, and detraining. Compare these findings with your own expectations to evaluate and adjust your plans in pursuit of goals.
Real data for better decisions
Feedback about training effectiveness
Determine whether your race preparation is working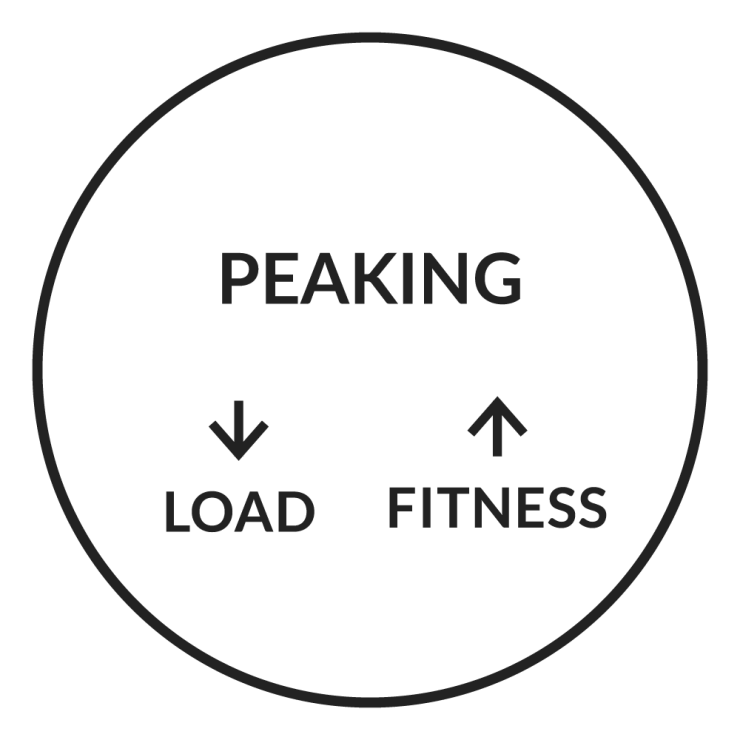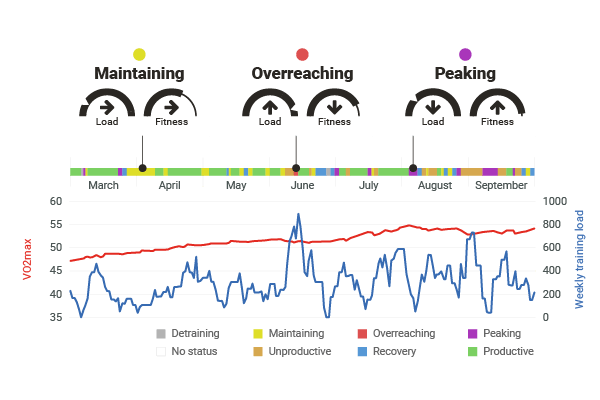 Training Status analyzes the patterns in your VO2max and Training Load history to provide interpretation of your current state of training.
How Does It Work?
To provide this insight, Firstbeat Analytics analyzes multiple dimensions of your training and physiology. These are interpreted and assembled to produce a single easily understood training indicator. Changes in your VO2max fitness level are examined and interpreted in light of your current training loads and historical training patterns to reveal your current Training Status.
Because your current training load and training history are essential to the accuracy and usefulness of this feature, you will need to train regularly with your device for a few weeks before your Training Status is calculated and reported. Once enough data is available for a valid assessment, your current Training Status will be revealed and will automatically update as new training activities are recorded.